We all approach life with the highest hopes and intentions .
We also experience difficult, even traumatic , situations that present obstacles and challenges even our best efforts cannot overcome.
This may lead to feelings of worry, frustration, anger and depression .
Do you feel overwhelmed? Is your life spinning out of control?
Rest assured, help is available.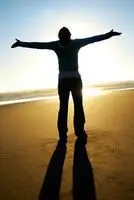 It is possible to break free of the negative cycles that make you feel trapped.
It is possible to release yourself from those destructive patterns.
It is possible to quiet those monsters in your head and heal from the inside out.
Are you ready to take the next step?

Today , you can be one step closer to a new YOU .
A new YOU empowered to travel a path of positive growth that will allow you to thrive and
live your best life , a life worth celebrating .
We are committed to your privacy. Do not include confidential or private information regarding your health condition in this form or any other form found on this website. This form is for general questions or messages to the practitioner.